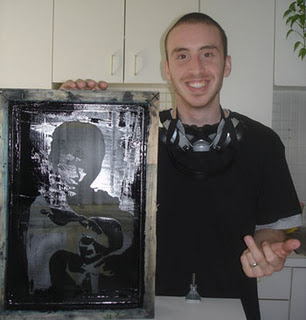 We've been meaning to start a blog for a long time and are happy you have found your way here.

A good place to start this whole thing is with the big change that's happened with us this year. Stiles, one of our founders back in 04, has stepped out of an owner's role at the beginning of this year. We'd like to thank him for everything he's done to get us to where we're at, especially especially especially in the printing department. He hopes to continue working with us on an art-only level in the small amount of free time that he has.
Big ups to Mr. Stiles and we hope that he continues to be involved in antiDesigns in any way he can.